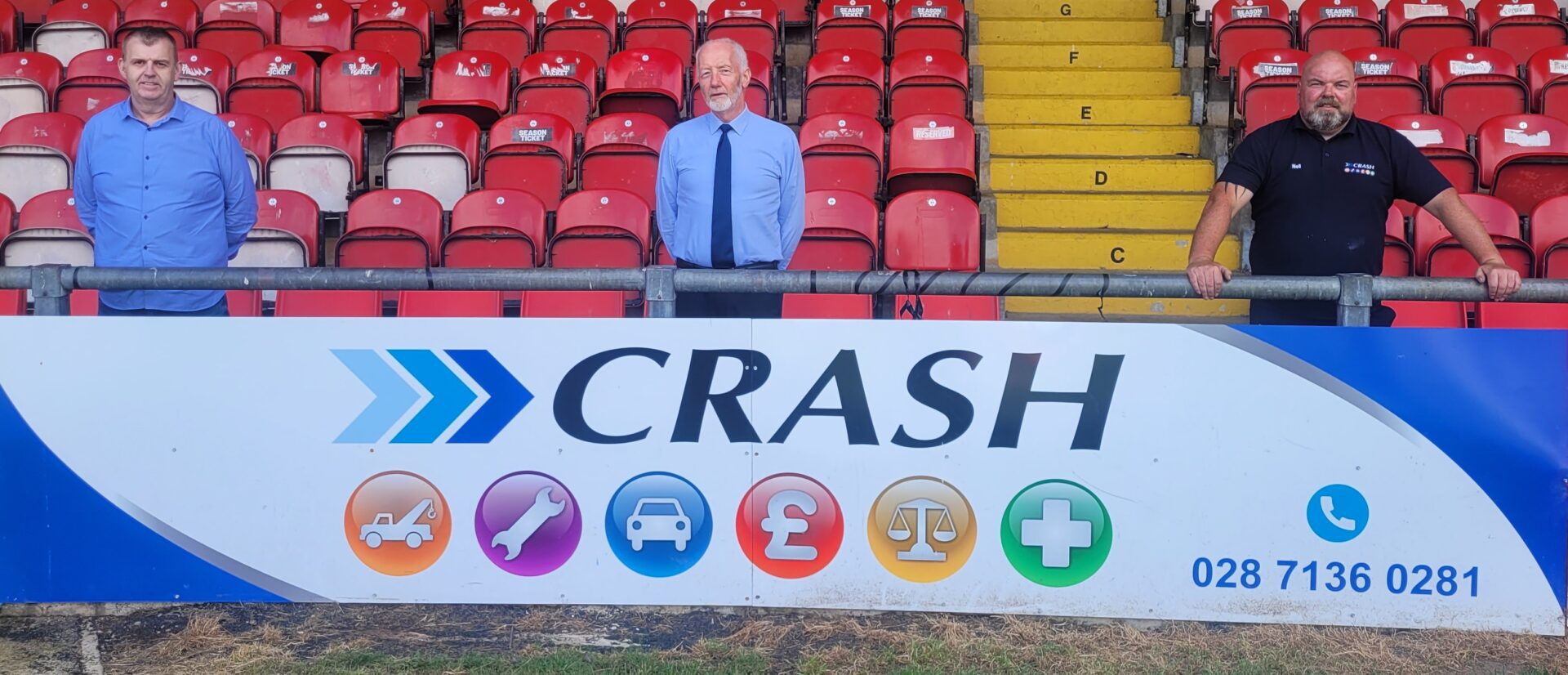 CRASH Services, who have a Derry~Londonderry office located on the Culmore Road, have renewed their support to Derry City Football Club, with a pitch side advertisement at the club's home in The Ryan Mc Bride Brandywell Stadium.
The professional club, which was founded in 1928, play in the League of Ireland Premier Division, the top tier of league football in the Republic of Ireland, and are the League of Ireland's only participant from Northern Ireland.
Robert Martin, Board Member at Derry City F.C., said: "We are extremely grateful to CRASH Services for their continued support and sponsorship of our club. We rely on the generosity of local companies in our community to ensure our ongoing growth and success."
In the last 25 years, CRASH Services has helped over 100,000 NI motorists after an accident, taking away the hassle and helping to get them back on the road. A 2020 independent audit described the company as 'best in class' noting that they ensure damaged cars are repaired and returned 43% faster than similar businesses.
Sean McLaughlin, from CRASH Services, said the company was only too happy to support the local community since opening its Culmore Road location in the city three years ago.
"Derry City F.C. have been an important part of sporting life in the city for many years" he said. "We are delighted to support the 'candystripes' and are looking forward to a successful season ahead."
Find out more about Derry City F.C. and their upcoming fixtures here: https://www.derrycityfc.net/