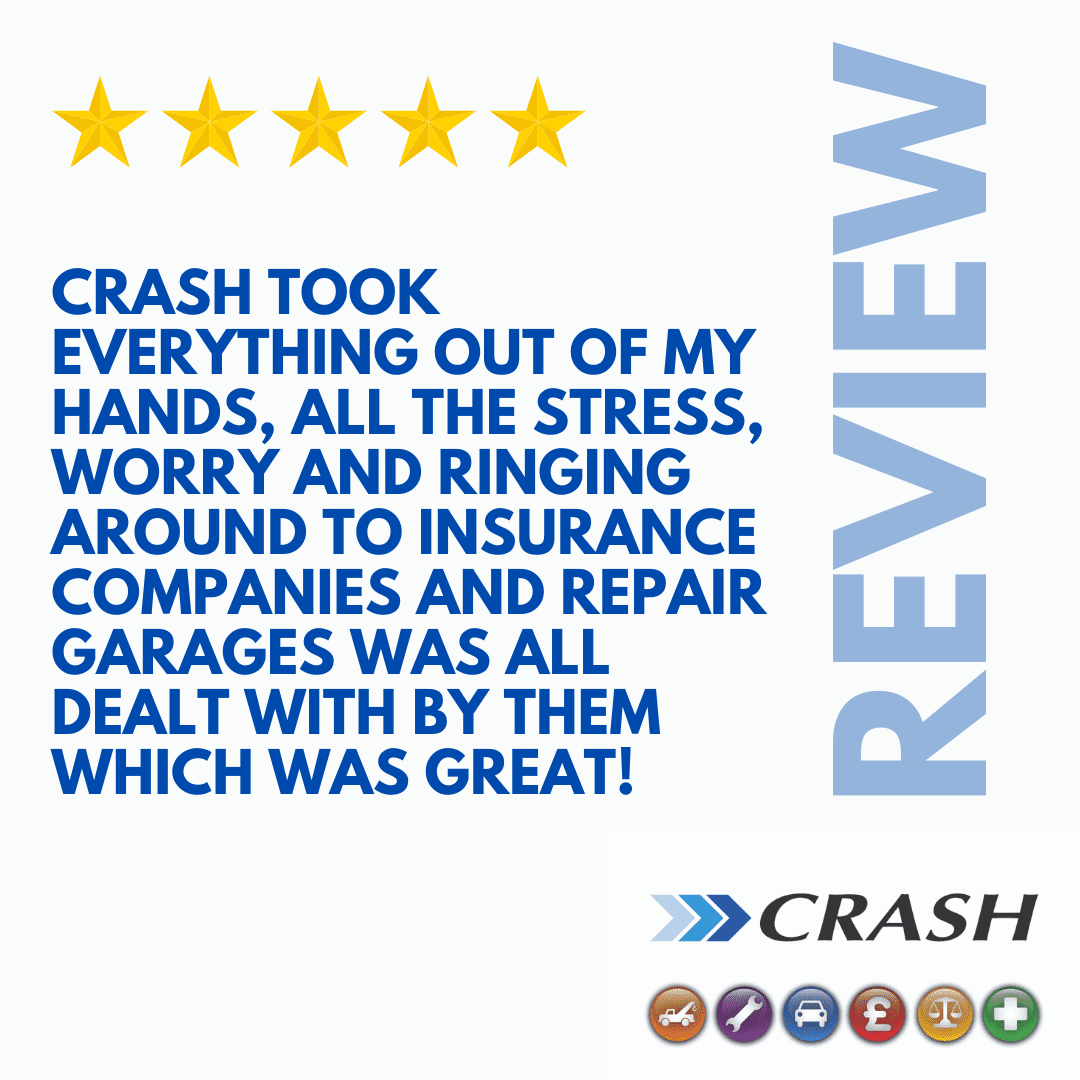 Hear from one of our happy County Down customers who speaks of their experience using CRASH services after an accident:
"As I was driving with my daughter in the car, another vehicle unexpectedly drove into the back of my car. I was really upset, shook up and worried for my daughter as she had her earphones in at the time of the accident and therefore had no time to react. My husband had used CRASH Services in a previous accident so I phoned CRASH straight away. The girl was very empathetic and could tell I was shaken up, she kindly advised I should take my time and ring back when I felt a bit more settled.
CRASH took everything out of my hands, all the stress, worry and ringing around to insurance companies and repair garages was all dealt with by them which was great! Before I knew it, I had a replacement vehicle delivered to my door which was a great help so I could still go about my day-to-day and do the school runs even though my own car was damaged. Nothing was too much hassle.
I would definitely recommend CRASH Services to family and friends; the updates at each stage and the all-around service is fantastic, they really do ease the pressure and stress of an accident. And they even sent a thank you card with an air freshener at the end which was a nice touch, I can't thank the team enough."
If you've been in an accident, CRASH Services can take care of everything at no cost to you. Please speak to one of our specialists from our claims team today. Or call us now on 028 9066 0244.
We offer a range of services :
Accident management, Recovery, Repairs, Replacement Vehicles, Claims, Breakdown Cover, and Legal and Medical assistance.