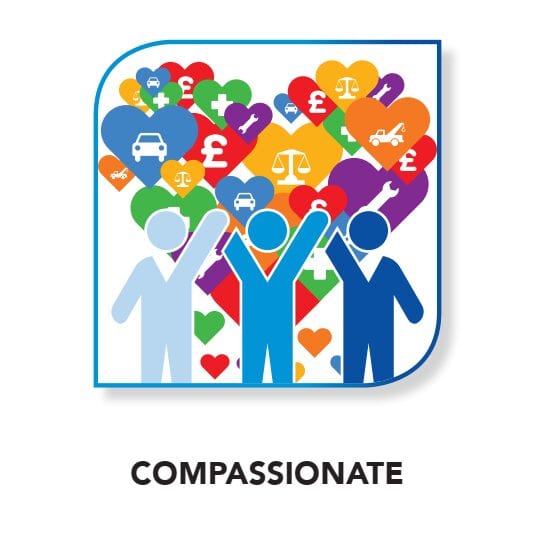 Compassionate
At CRASH we show compassion by understanding the needs of our customers, suppliers and employees by looking at "The bigger picture."
Our customers are the primary foundation of our business. We pride ourselves in showing them compassion from the first point of contact to the last point of contact by:
Making customers our priority.
Having no hidden agenda.
Taking the burden away from them.
Delivering what we say we will do.
Ensuring that they are not put in a worse off position than they were pre-accident.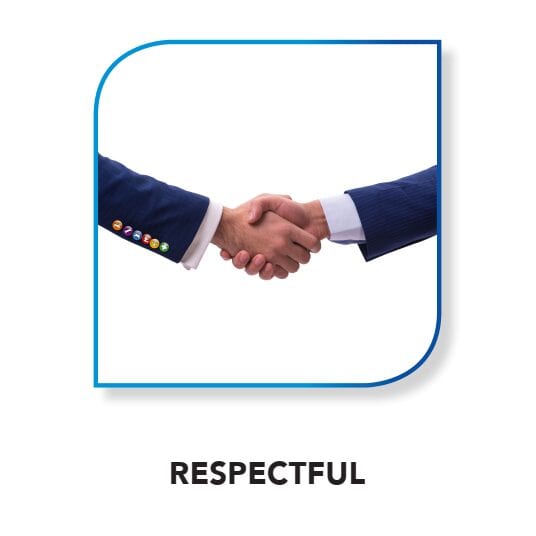 Respectful
Respect is at the heart of our company, we believe in putting ourselves in other people's shoes and treating everyone equally without prejudice.
We provide a personal and professional service, tailored to each individual's circumstances. We respect our customers' needs by:
Listening to what our customers have to say.
Reassuring and supporting them in a difficult and often stressful situation.
Providing the customer with accurate and regular updates ensuring that time is taken to explain the process of their situation.
Appreciative
Appreciation is a key element within our working environment, it's a universal approach within the company.
We as a company endeavour to show our appreciation to our customers as they are fundamental to our progression and success, we recognise this by being:
Empathetic to the individual's needs.
Approachable and offering a personable and professional service.
Sympathetic at a potentially very stressful time.
Fast and efficient 24-hour claims service.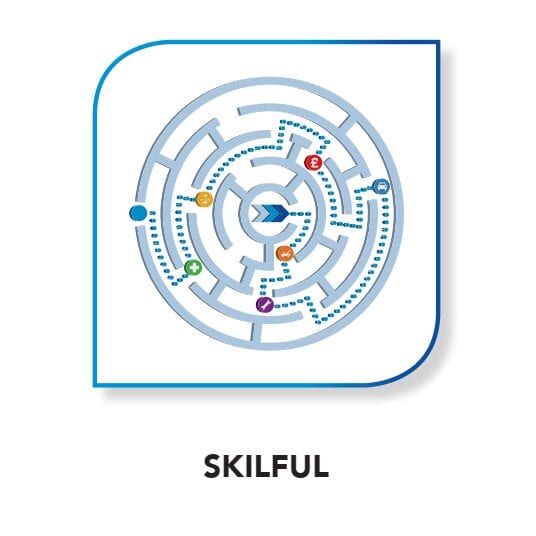 Skilful
We at CRASH Services pride ourselves on our specialised skills and experience, we therefore, have a high degree of proficiency in every aspect of our business and within the industry. Without a skilled workforce, we could not provide our unique service that is highly recommended by both our customers and external network.
We provide our customers with a caring approach from a highly skilled workforce, to ensure our customers are:
Confident in us and the service.
Provided with everything they are entitled to.
Reassured that we have a courteous, friendly and supportive approach.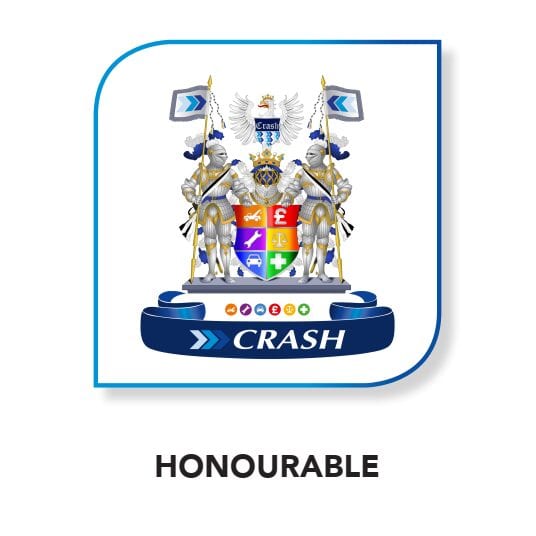 Honourable
At CRASH Services believe we have a responsibility to all to act with honesty and integrity to ensure that we deliver a first-class service.
We aspire to achieve the best possible outcome for our customers by:
Managing expectations.
Treating customers fairly.
Protecting their interest.
Achieve customer satisfaction.
OUR MISSION
"To act with care for those involved in road traffic incidents."
OUR VISION
"The first person everyone turns to for help when they've had an accident."