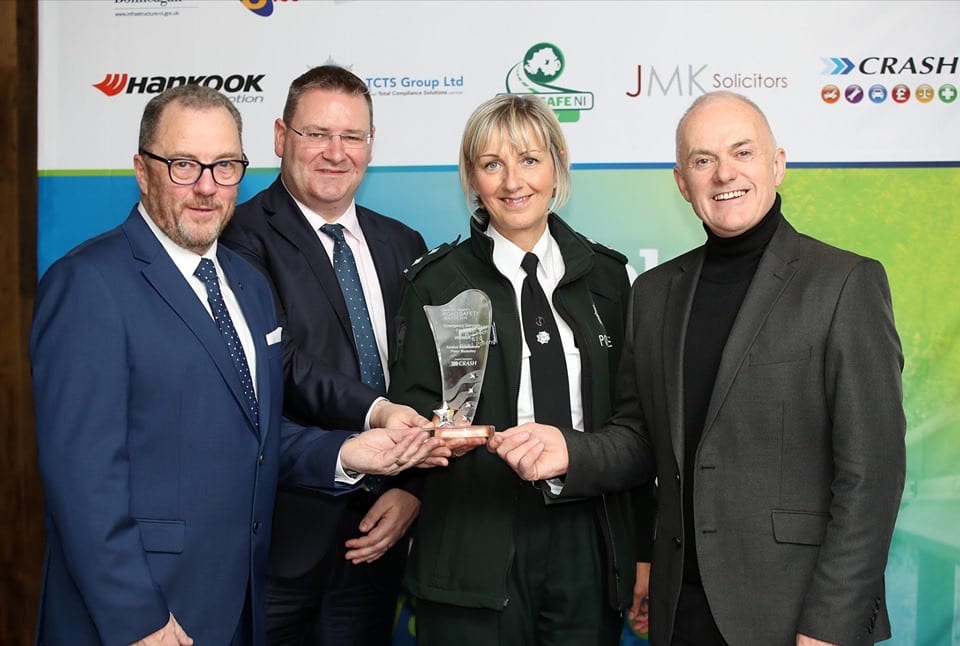 The NI Road Safety Awards 2021 
CRASH Services is once again delighted to be a headline sponsor of the NI Road Safety Awards 2021!
After an unfortunate year where we couldn't hold the awards in person, we are thrilled to announce that they will once again take place this November in the Cultra Manor.
The NI Road Safety Awards 2021 will recognise the contribution of individuals and organisations who have worked to improve road safety in their communities.
The awards, now in their 7th year, are organised by Road Safe NI Charity with CRASH Services as the overall sponsors.  A total of 10 categories are on offer and include schools, emergency services, voluntary, public and private sectors.
Davy Jackson, Chairperson of Road Safe NI Charity said:
"We are delighted to be once again holding the road safety awards after a difficult year. It is vitally important that we properly recognise and reward the hard work and commitment that goes into helping keep our roads safe.  We now look forward to opening nominations in September 2021."
Jonathan McKeown, CEO at CRASH Services, said:
"CRASH Services is NI's leading accident management company celebrating its 25th anniversary this year, and with close connections to road users we are pleased to continue to support the NI Road Safety Awards.
We look forward to the opening of nominations in September and can't wait to get involved in the awards to celebrate local hero's."
Do you think you have been an ambassador for the local community?
Whether you are involved in a scheme yourself, have benefited from an initiative or know someone who has organised road safety in your area, these are the awards for them.
CRASH Services are the title sponsor of the awards plus category sponsor 'Open Category'
JMK Solicitors- category sponsor 'Business Sector'
New Driver – category sponsor 'Secondary Education Sector'
TCTS Group – category sponsor 'Commercial Vehicle Maintenance Award'
DFI – category sponsor 'Lifetime Achievement Award'
TCIS Group – category sponsor 'LGV/PCV Sector'
Hankook – category sponsor 'Driving Instructor'
U105 – category sponsor 'Lollipop Person Award'
'Primary Education Sector'
'Emergency Service Award'
'Public Sector Award'
Stay up to date on the awards on the CRASH Services Facebook page or visit http://www.roadsafeni.com/
(Pictured is Davy Jackson Chair Road Safe NI, Frank Mitchell U105 and Jonathan McKeown CEO CRASH Services in 2019.)
---
If you've been in an accident, CRASH Services can take care of everything at no cost to you. Please speak to one of our specialists from our claims team today. Or call us now on 028 9066 0244.
We offer a range of services including Recovery, Accident management, Repairs, Replacement Vehicles, Claims, Breakdown Cover, and Legal and Medical assistance.
Read more news stories here.