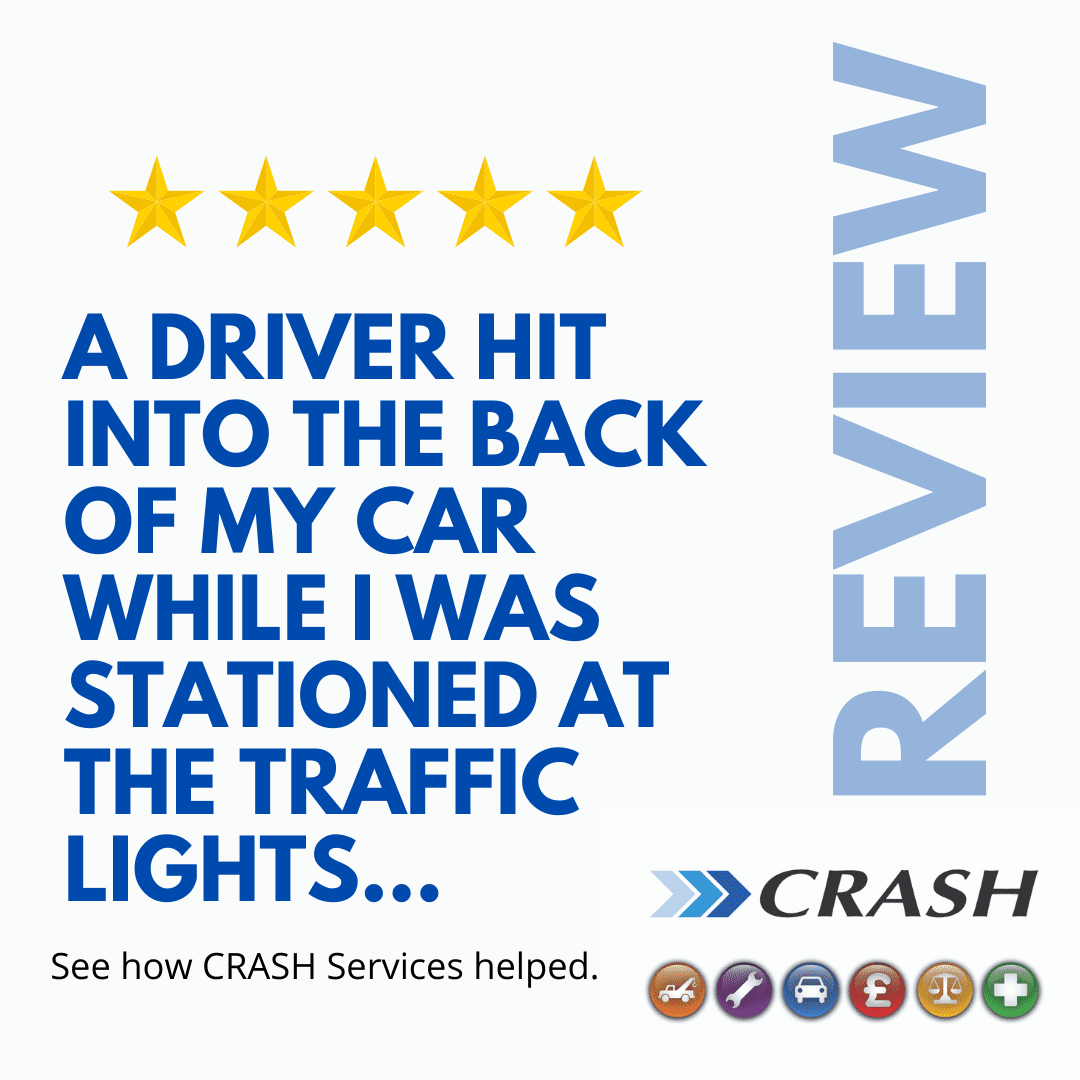 Customer Testimonial
Charlene Law comments on her experience using CRASH Services after a car accident:
"My brother and I were taking my son and niece to the swimming pool on a Saturday morning. We were stationed at the traffic lights when a young driver crashed into the back of us. We heard a huge bang and the force sent us forward in the car. It was honestly so scary!
We then realised that we were hit from behind and got out of the car to see what had happened. I was so shaken up and honestly wouldn't have known what to do in that situation. I couldn't think straight.
Luckily my brother works in the car repair industry, and he knew how to deal with the situation, so I let him speak to the driver who hit us to arrange what to do next.
The third-party who hit my car was startled and didn't want us ringing the police and said they would pay for the damage rather than using insurance. So, we exchanged details and I later sent the driver a text with the estimated bill of £600 to fix the damages to my car. But he refused this and said to use his insurance.
When I told my brother this, he instantly told me to call CRASH Services straight away, that they were amazing and literally take all the stress away from trying to get the car fixed, and to save me dealing with insurance companies.
I phoned CRASH and explained what happened and they made me feel instantly relieved after the first call. As a single parent it is already stressful enough, but to then worry about getting my car repaired and a means to travel and look after the kids was a worrying thought.
CRASH Services got everything sorted straight away. They took my car in to be repaired and got me a replacement car straight away. Everything was resolved within two weeks. It was an amazing service.
They also arranged the two replacement car seats for the children as these are expensive and by law must be replaced after an accident. This was great as it was another cost I didn't have to worry about.
I honestly think I would have been so much more stressed and worse off if CRASH Services didn't step in and take care of everything for me.
I have also recommended them to my friends and family. Two weeks after my car accident a friend of mine was also hit and they were delighted with the service provided by CRASH, and said it made everything so much easier and stress-free, and they were glad I recommended them."
If you've been in an accident, CRASH Services can take care of everything at no cost to you. Please speak to one of our specialists from our claims team today. Or call us now on 028 9066 0244.
We offer a range of services Accident management, Recovery, Repairs, Replacement Vehicles, Claims, Breakdown Cover, and Legal and Medical assistance.
We are proud to help our customers, click the link to see a few examples of the fantastic feedback we received recently.