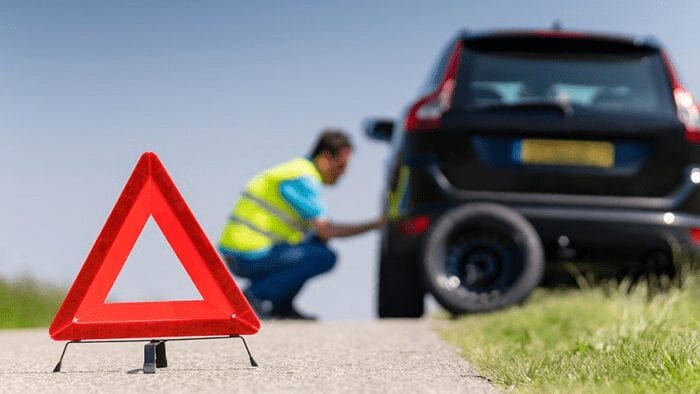 Here are 10 tips to keep you safe on the road if you experience a breakdown
1. Stay Safe
If possible get your vehicle off the road and to a safe place
2. Engine
Switch off your engine
3. Hazard Lights
Turn your hazard warning lights
4. Be Seen
If you have a reflective jacket, put it on
5. Be aware
If your vehicle is in danger of being hit by other traffic, get everyone out of the car and to a safe place
6. Lights
If visibility is poor or it is dark, keep your sidelights on
7. Warning triangle
If it is safe to do so (and you have one), but a warning triangle in your side of the road at least 45 metres (50 yards) behind your broken down vehicle. Take great care when doing this.
8. Do not stand (or let anybody else stand), between your vehicle and oncoming traffic
9. Call for help
Use your mobile phone or find the nearest phone to call for help
10. Stay in your vehicle – only if safe to do so.
Wait for help to arrive. Lock your doors if you feel unsafe
Get breakdown cover today!
Looking for 24 hr Breakdown cover? From just £60 p/a for 24 hr, 365 days, NI & ROI roadside assistance. Call or visit Granite Breakdown today!
Article in association with http://www.drivingtestsuccess.com