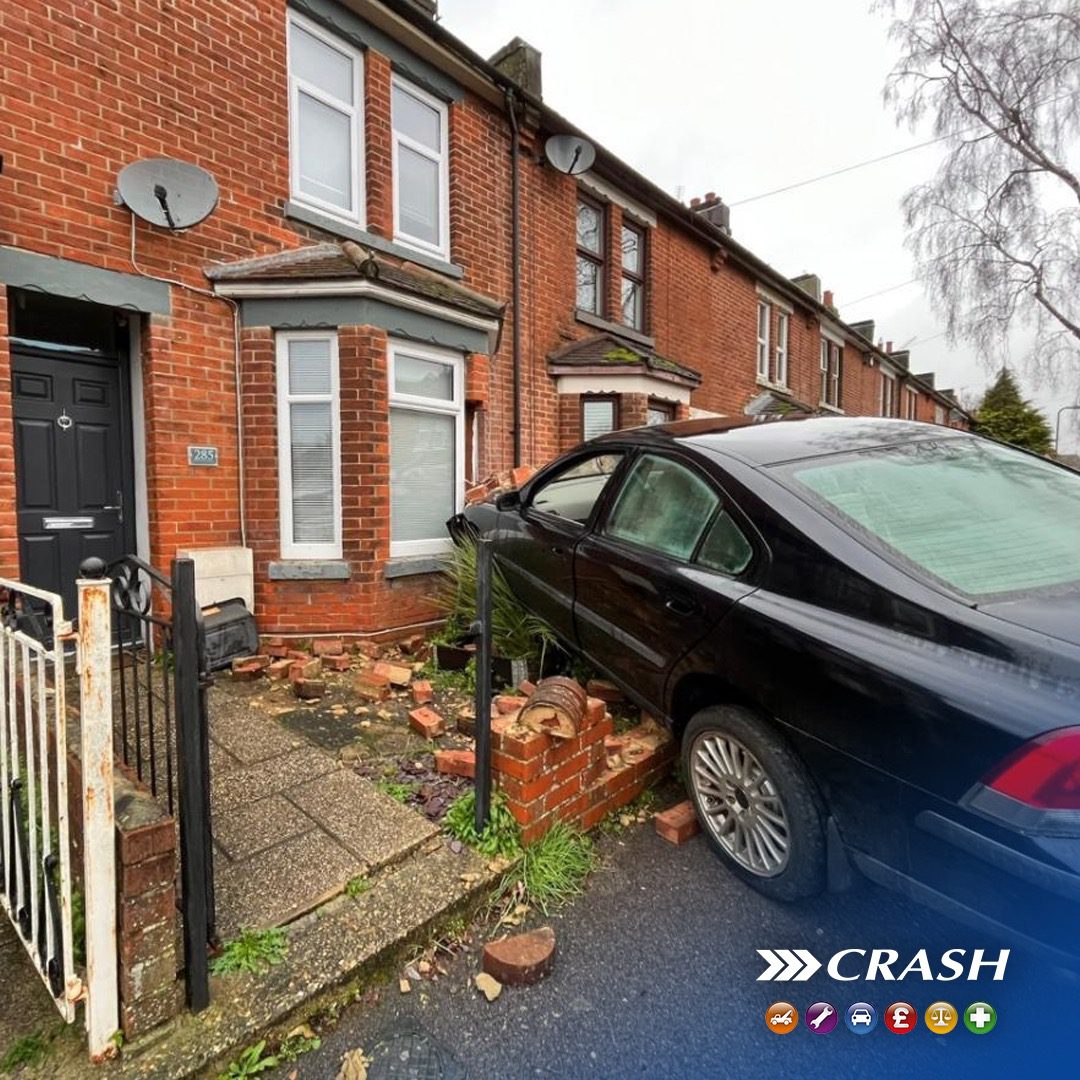 Over the last number of years, CRASH Services have handled a number of claims for clients where motor vehicles have caused damage to their property.
You can make a claim against the insurer of the vehicle who damaged your property
Many of our clients didn't realise that you do not have to make a claim against your home insurance provider in these situations.  CRASH can offer a service which means you won't have a policy excess to pay, your no claims bonus won't be affected and we will ensure you receive all that you are entitled to as efficiently as possible.
There are some useful tips to follow if your property is damaged by a vehicle which are shown below.
Take a note of the offending vehicle's registration number, make, model and colour.
Obtain the driver's name and address and, if possible, their insurance details.
Take images of the incident scene as soon as possible.
Report the incident to the Police.
Report the matter to your property/home insurer for information purposes only initially but advise them that you will revert should you need to.
Keep a record of your time involved in clearing up damage or making the property safe, as well as any other incidental costs related to the incident. These items could be included with your claim.
If you contact CRASH, we will work quickly to investigate and establish who is liable for the damage.  A claim can then be made against the Insurer of the Driver who caused the damage if they are legally liable. It may be possible to also pursue a claim for damages where the driver is uninsured.
CRASH can then offer the services of an experienced Loss Assessor and/ or Building Contractor to calculate the cost of repairs and carry out the repair work at no cost to you.
If you have had your property damaged by a driver contact CRASH Services on 028 90 660244, or speak to one of our specialists today from our claims team.
CRASH Services can arrange vehicle recovery, collision investigation, organise repairs, provide a replacement vehicle, liaise with insurance companies and offer legal and medical assistance.