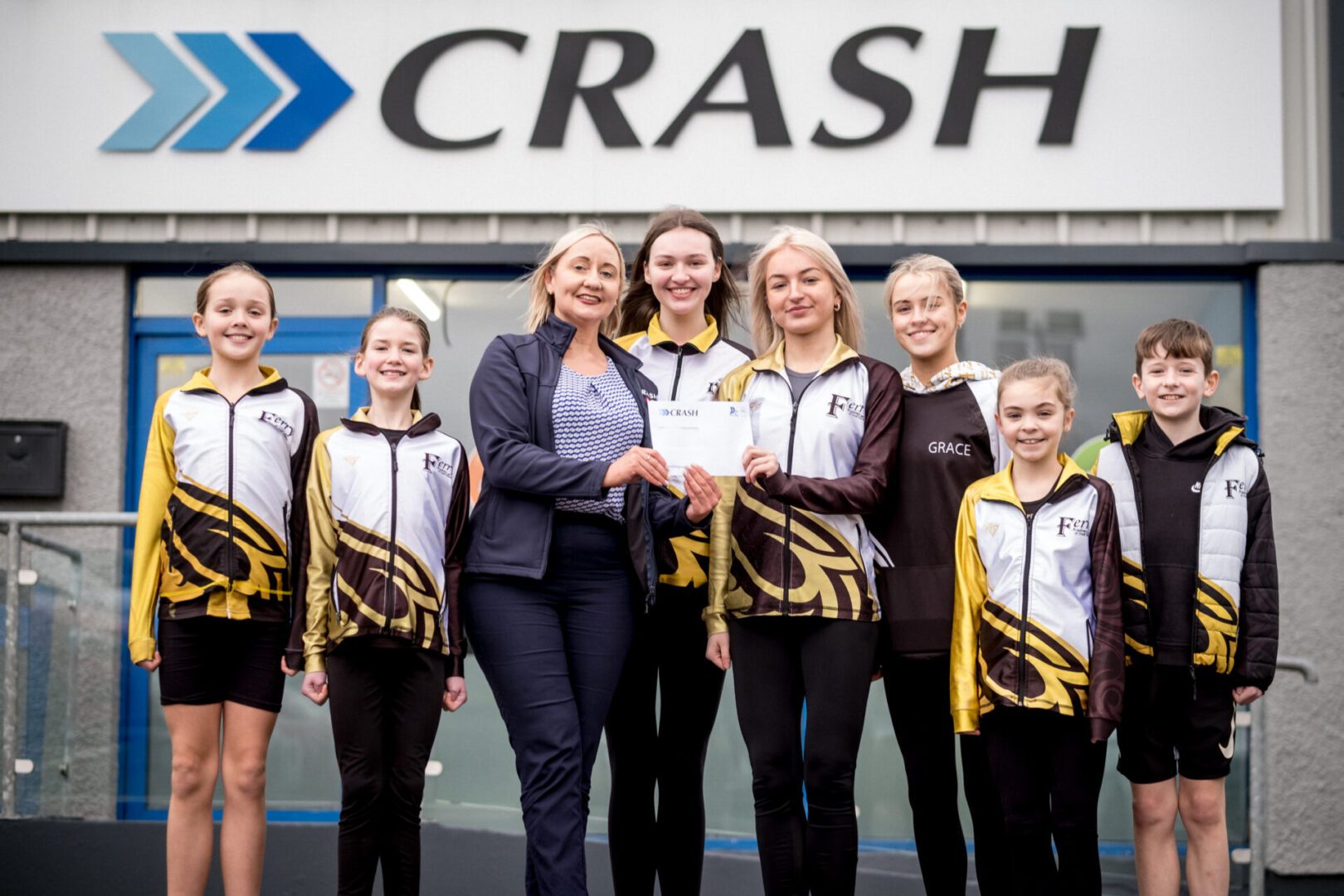 CRASH Services, who opened their Derry~Londonderry office located on the Culmore Road at Da Vinci's complex in August 2019, is delighted to help sponsor the Ferry Academy of Irish Dance as they fly off to compete in the Irish Dancing World Championships this April.
Eleven children from the Ferry Academy of Irish Dance have qualified to compete in the competition which will be held in Montreal, Canada from  2nd-9th April.
Those skilled dancers taking place are Mia Carlin, Molly Fitzgibbon, Emily Connor, Ryan Sheerin, Grace Campbell, Dearbhla Clawson, Grace Millar, Charlie Doherty, Grace Callaghan, Abbie McCartney and Bronagh Gallagher.
Matthew Ferry, Dance Teacher at Ferry Academy said "Most of the Ferry Academy World Qualifiers were delighted to visit their sponsors at CRASH Services to say thanks and to receive their generous donation presented by Marie Keenan. The eleven dancers are excited to travel to Montreal to represent Derry~Londonderry at Oireachtas Rince Na Cruinne in April.
The team has been working tirelessly training for the event and everyone is excited to show how good the Ferry Academy is! All our friends and families have been so supportive of our amazing dancers."
Paul Cooney Fleet and Repair Director said "We are so pleased for these young boys and girls competing at the World Championships and wish them safe travels and the best of luck from all the team at CRASH Services".
(From left: Emily Connor, Molly Fitzgibbon, Marie Keenan/CRASH Services, Abbie McCartney, Bronagh Gallagher, Grace Millar, Mia Carlin and Ryan Sheerin)