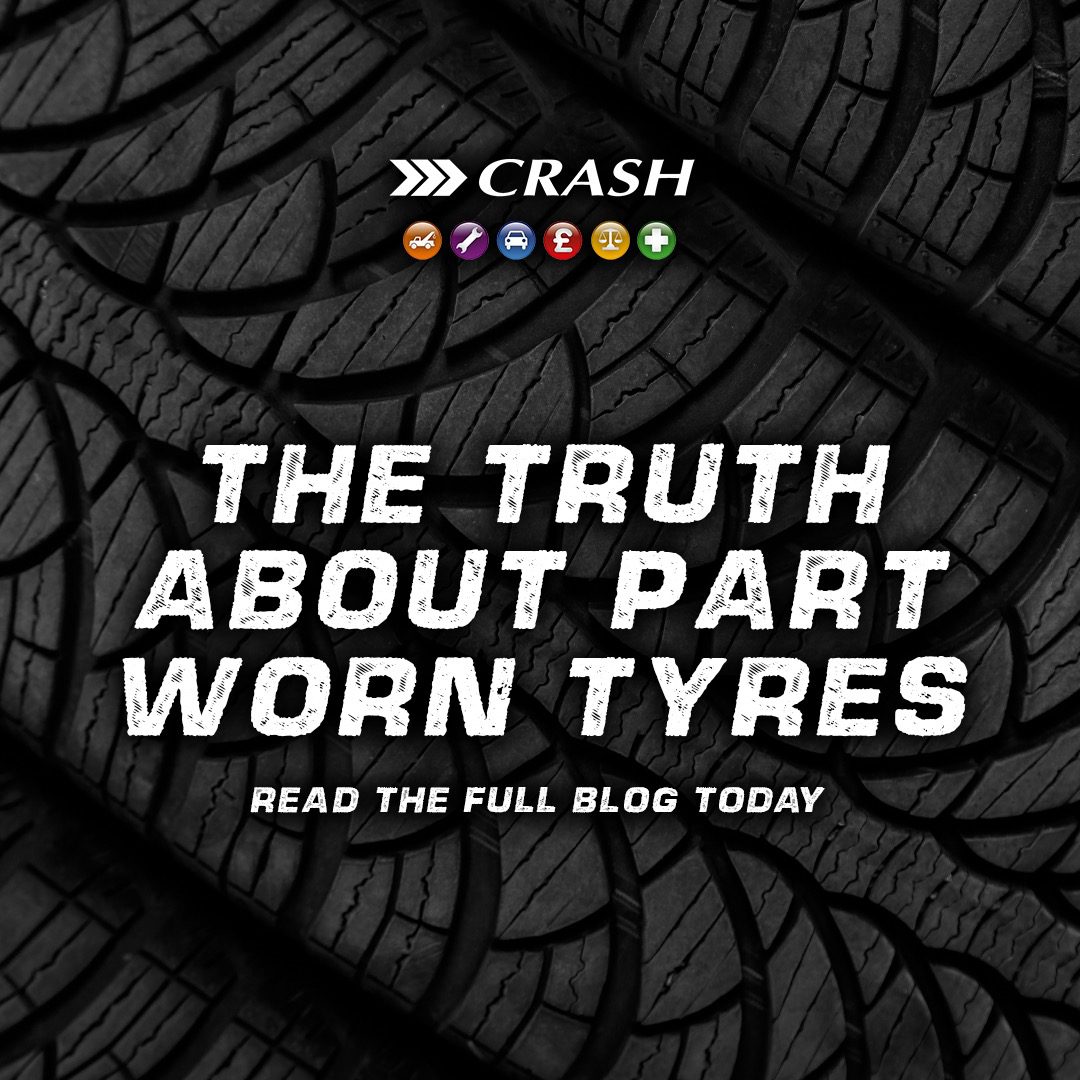 The Truth about Part Worn Tyres
Tyres are an essential part of our vehicles, while not very exciting they are in fact lifesaving!
Legally we are required to have a minimum tread depth of 1.6mm, while some industry experts argue that this is to low and tyres should be changed at 3mm. So, are part worn tyres a good investment or a false economy?
What are Part Worn Tyres?
As you can imagine, part worn tyres are tyres that have been previously used. To some people they are a cost-effective way to get tyres to keep you above the legal limit, to others they are high risk ticking time bombs.
Part worn tyres can be found usually in salvage yards, where a car has been scrapped and the scrap merchant will sell as much as possible including tyres, if they are worth it. Part worn tyres can also be purchased from some second-hand car dealers, various tyre retailers and online.
When it comes to part worn tyres what is classed as salvageable varies from one person to the next, but you must be aware that with part worn tyres there are no come backs on them. Any issues, or worst-case scenario, accidents caused by the used tyres you have no means of comeback or refund policies.
Benefits of Part Worn Tyres
Without wanting to state the obvious, they are of course cheaper in comparison to buying brand new. With the rising cost of just about everything, this can make part worn tyres a fairly attractive option especially if your car spends the majority of its time parked.
When it comes to your MOT whether you have purchased brand new or part worn tyres as long as you meet the minimum legal limit of 1.6mm and don't have any visible faults your tyres should pass with flying colours.
The production and disposal of tyres have a massive impact on the environment. From mass deforestation on a global scale to obtaining the percentage of natural rubber that's included in every tyre to the fact that tyres do not decompose, so by getting every legal millimetre from those tyre you are doing a small part toward improving the environment.
Negatives of Part worn Tyres
With part worn tyres having less tread than new tyres they are naturally going to have less grip and their performance will be under power, especially in wet or wintry conditions. This in turn will effect your braking and result in an increase in braking distances.
The history of your part worn tyres is unknown. Why was the tyre removed in the first instance? Was that tyre faulty or involved in a collision which may have effect its integrity? Unfortunately, you won't be aware of this and could result in a negative outcome for you as the driver.
Tyresafe, a charity organisation dedicated to raising awareness of tyre maintenance, carried out an investigation into part worn tyre and found that they were in fact a false economy. "TyreSafe's investigation found that the average cost per mm of useable tread of the part worn tyres was £6.33, whereas the comparable cost when selecting an equivalent new tyre was 16 per cent lower at £5.32." https://www.tyresafe.org/
If your part worn tyres are considered unsafe and do not meet the UK standards your insurance may be invalid. When making a claim your insurance company will investigate the road worthiness of your vehicle, should your tyres be deemed unsafe your claim will be void and your insurance cancelled.
What to look for if you are buying Part Worn Tyres
If part worn tyres are still the best choice for you, follow the handy tips below when making your choice.
Ask if the seller knows the history of the tyre or if they have been repaired in any way.
Look for any damage, bulges, tears or uneven wear on the tread.
Try not to buy any tyres with less than 6mm tread.
Ask the seller to show you the tread level on multiple positions of all tyres you are buying to ensure even wear.
Know the full price cost of the tyres you are considering.
Don't pay any more than 50% of the full value price of the tyres. This way you should hopefully make marginal savings.
If you've been in an accident, CRASH Services can take care of everything at no cost to you. Please speak to one of our specialists from our claims team today. Or call us now on 028 9066 0244.
CRASH Services can arrange vehicle recovery, collision investigation, organise repairs, provide a replacement vehicle, liaise with insurance companies and offer legal and medical assistance.