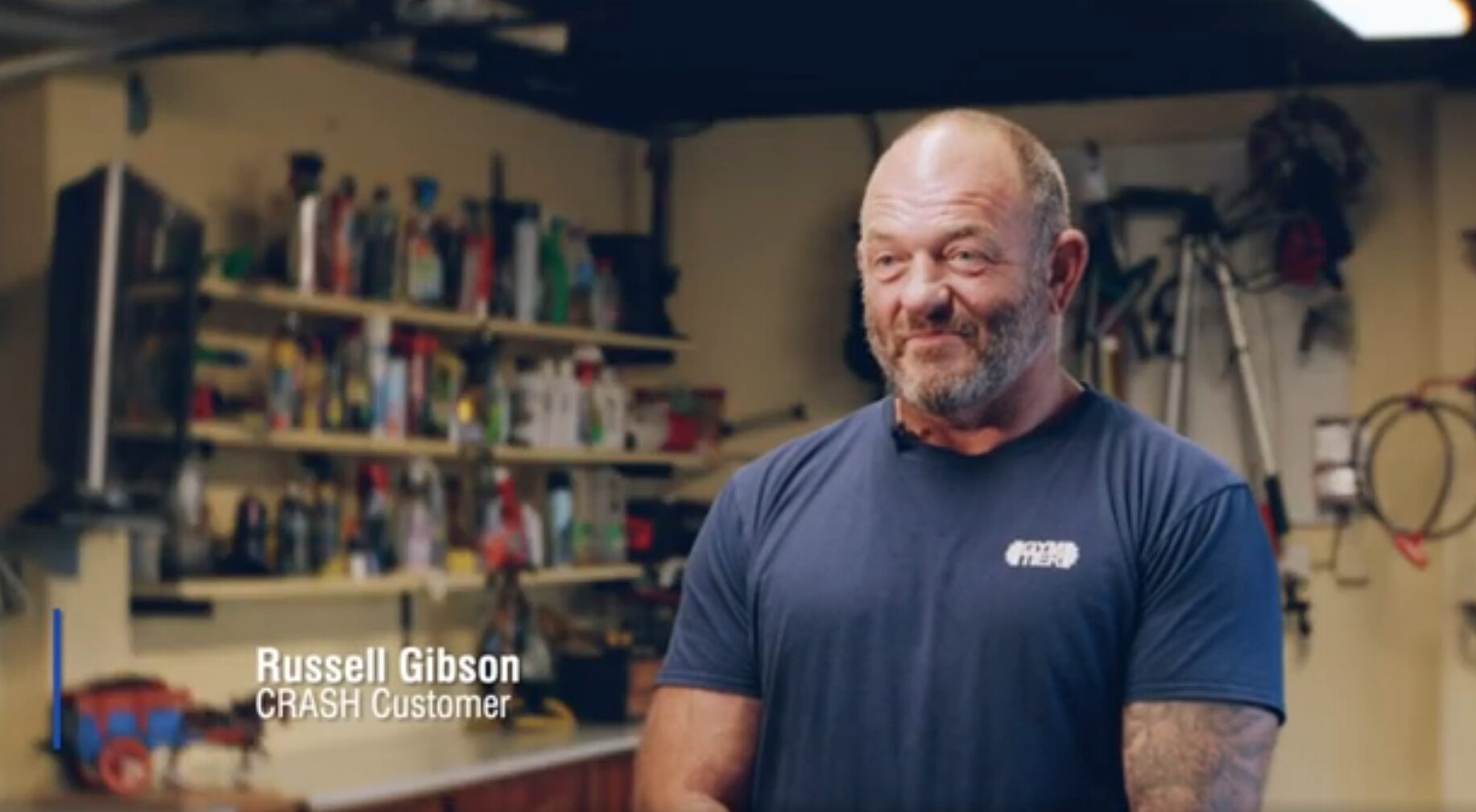 Hear from one of our happy customers, Russell Gibson who speaks of his experience using CRASH Services after an accident:
"I was washing a customer's window at the back of his house. He wanted to pay me there and then, so my customer planned to go to the bank machine, but accidentally reversed out of his driveway and hit the passenger side of my van.
It was an unfortunate situation, but the customer was more than happy to resolve the damage and use his insurance to cover the costs.
I then brought my van to AG Automotive in Coleraine and they told me about how great CRASH Services was.
AG Automotive explained that CRASH would take care of everything from getting the car repaired to the whole legal side of things including payments, so I didn't have to worry or stress about that.
The team at CRASH were so caring and helpful. They took the necessary details and dealt with my claim and the repair of my vehicle. I am so pleased I used them.
Paula Hyndman from CRASH Services called me up and explained how they work and how they can help me with my claim and a potential replacement vehicle."
CRASH Services offer all customers the option of a replacement vehicle in a non-fault accident when their car needs to be repaired, this helps ensure minimal stress and disruption to your life if you are ever involved in a collision or if someone hits your car.
"I was able to avail of legal assistance to claim for a loss of earnings while my car was in the garage for a week. This meant I didn't lose out on a week's wages which I wouldn't have been able to get myself if I had just gone through the third party's insurance.
I found the service at CRASH to be efficient and they were very good at updating me at every stage of my case. I was also pleased with the garage as they did a great job, and everything really was taken care of and didn't cost me a penny!
I would defiantly recommend CRASH Services to family and friends now in the future. The customer service and communication was exceptional. CRASH took away all the stress and hassle following the accident. Thank you so much"
CRASH Services, Northern Ireland's largest accident management specialists aim to take away the hassle after a collision and get motorists back on the road as quickly as possible. 
We can arrange vehicle recovery, collision investigation, organise repairs, provide a replacement vehicle, liaise with insurance companies and offer legal and medical assistance.
There is no fee for the accident management service as all costs are recovered from the insurers involved.
If you've been in an accident, CRASH Services can take care of everything at no cost to you. Please speak to one of our specialists from our claims team today. Or call us now on 028 9066 0244.