CRASH Services, NI's leading accident management company, hosted a unique event on Saturday 2nd April 2022, bringing together over 200 members of the local car repair industry at the Clandeboye Estate to mark 25 years of CRASH Services and to 'Gear Up For The Future' changes in the industry.
The sun shone at the educational, informative, and fun event hosted by Claire McCollum with several special guests attending, including Tim Shaw, co-host of Car SOS, Minister for the Economy, Gordon Lyons and DJ Pete Snodden.
The day included various educational and fun zones which guests could enjoy. 'Back On The Road Zone' featured Theo English Autobody, Paint by Rach and CRASH, 'Future Technologies Zone' featured ADAS Calibration Centre Ltd and Cornerstone Technologies, 'Advanced Techniques Zone' featured Akzo Nobel and Car-o-Liner and at the 'CRASH Fun Zone' guests could try their hand at axe throwing, laser pigeon shooting and archery.
A panel discussion with Tim Shaw, and industry experts Tim Kelly from Motor Claim Guru Ltd and Mike Monaghan from Auto-Motivate, discussed future developments to come for the motoring and vehicle repair sector. The day finished off with dinner and entertainment from Blue Letters and a DJ set from Pete Snodden.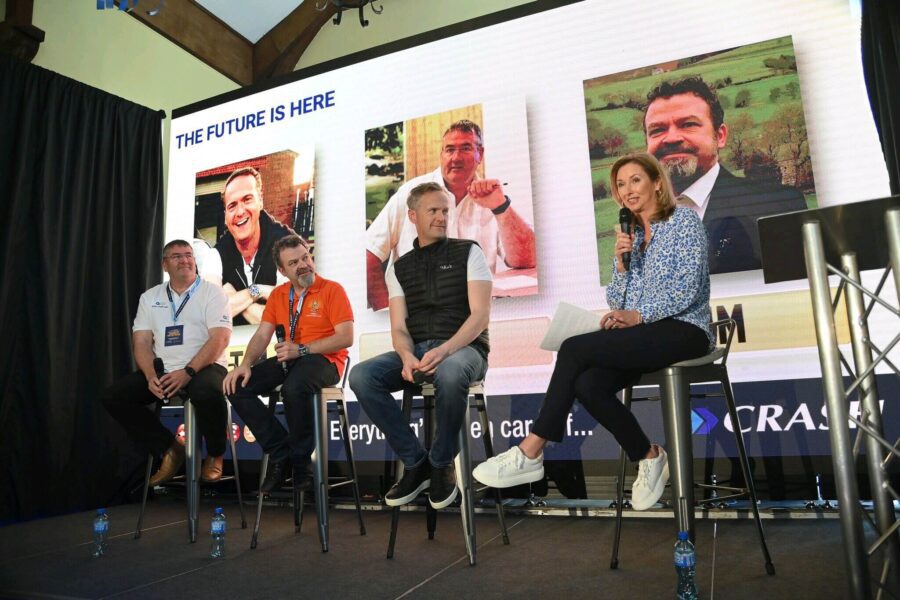 Jonathan McKeown, CEO at CRASH Services said, "Our close relationship with the NI vehicle repair industry has been key to our success over the past 25 years. To celebrate this, and as we look to the next 25 years, we wanted to bring the repair industry together for a fun, revved up and educational day out! Throughout the day there was plenty of opportunity for guests to get involved, reconnect, socialise and have some much-needed fun! Thank you to all who attended, and we hope you had a great day!"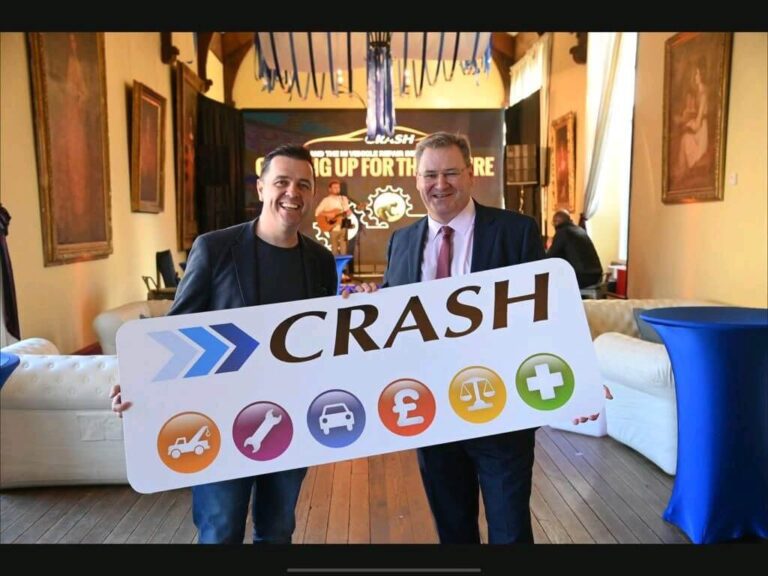 CRASH Services have assisted more than 100,000 Northern Ireland motorists following an accident, aiming to take away the hassle and get you back on the road as quickly as possible. As part of the service, they organise repairs and have worked closely with the NI vehicle repair industry for the last 25 years.
If you would like more information, please contact info@crashservices.com or 028 9066 0244