CRASH Services, Northern Ireland's leading accident management company, is delighted to announce the launch of a new apprenticeship program, the 'CRASH Internal Apprenticeship Scholarship.
This scholarship is designed to support and foster relationships within the local repair trade and aims to encourage and attract more young apprentices into the car body repair industry in NI by, providing the opportunity to learn from skilled and experienced car bodywork operatives.
Seven exceptional apprentices from across Northern Ireland have been awarded the prestigious 'CRASH Services Internal Apprenticeship Scholarship'. The apprentices include Brodie McClelland from Coleraine, who will undergo training at Collision Autobody; Finn Kilpatrick from Dungannon, who will train at Pomeroy Autobody; Odhran Deehan from Derry~Londonderry, who will learn at Legenderry Autobody; Thomas Ferguson from Campsie, who will train at Senna Cars; and Jay Collins, Thomas Crowe, and Everts Dzirvinskis from Belfast, who will complete their training at Agnews Accident Repair Centre and Ryan O'Donnell, who will complete his training at Spraybay.
The apprentices will receive guidance and training from skilled and experienced car bodywork operatives within their respective body shops. This opportunity will allow them to learn and progress in their careers within the repair industry. The scholarship will support their learning and provide them with a solid foundation for their future success.
In today's world of ever-increasing complexity of modern vehicles, it is essential for apprentices to keep up with the latest advancements and technologies in the industry.
CRASH Services CEO, Jonathan McKeown, emphasised their commitment to the local repair industry and the importance of providing career development opportunities to young apprentices. Jonathan, commented, "Our close relationship with the NI vehicle repair industry has been key to our success over the past 27 years. Therefore, we believe that investing in apprentices with the necessary skills for the body shop and repair industry is vital.
The CRASH Internal Apprenticeship Scholarship is a fantastic opportunity for young apprentices to learn from the best in the industry, gain valuable experience, and build a solid foundation for their future careers. We wish the seven new apprentices' good luck for the years ahead!"
The scholarship is an internal sponsorship opportunity exclusively available for those who work alongside CRASH Services. This allows the company to invest in their local people and support the local repairer trade in Northern Ireland. By offering this unique opportunity to their repairer network, CRASH Services is not only providing career development opportunities but also creating a more skilled and experienced workforce to support their customers, as well as for the wider community in NI.
As part of their ongoing commitment to provide the best possible service, CRASH Services have assisted over 200,000 Northern Ireland motorists following an accident, taking away the hassle and getting them back on the road as quickly as possible. They work closely with body shops and repairers to ensure customers receive the highest quality repairs possible.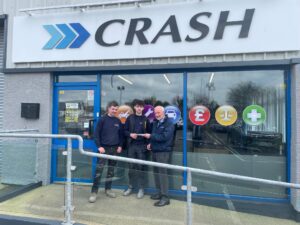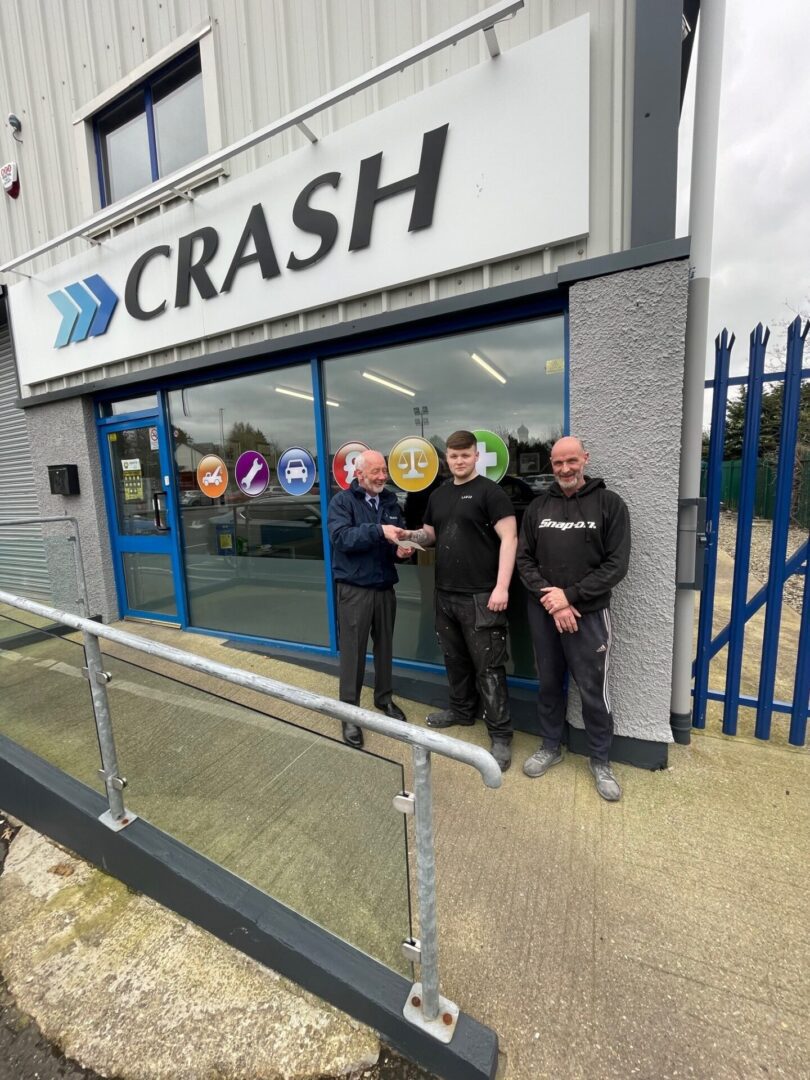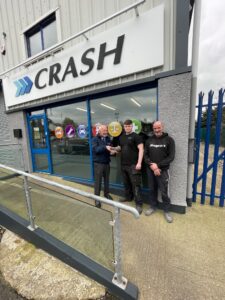 If you've been in an accident, CRASH Services can take care of everything at no cost to you. Please speak to one of our specialists from our claims team today. Or call us now on 028 9066 0244.
CRASH Services can arrange vehicle recovery, collision investigation, organise repairs, provide a replacement vehicle, liaise with insurance companies and offer legal and medical assistance.