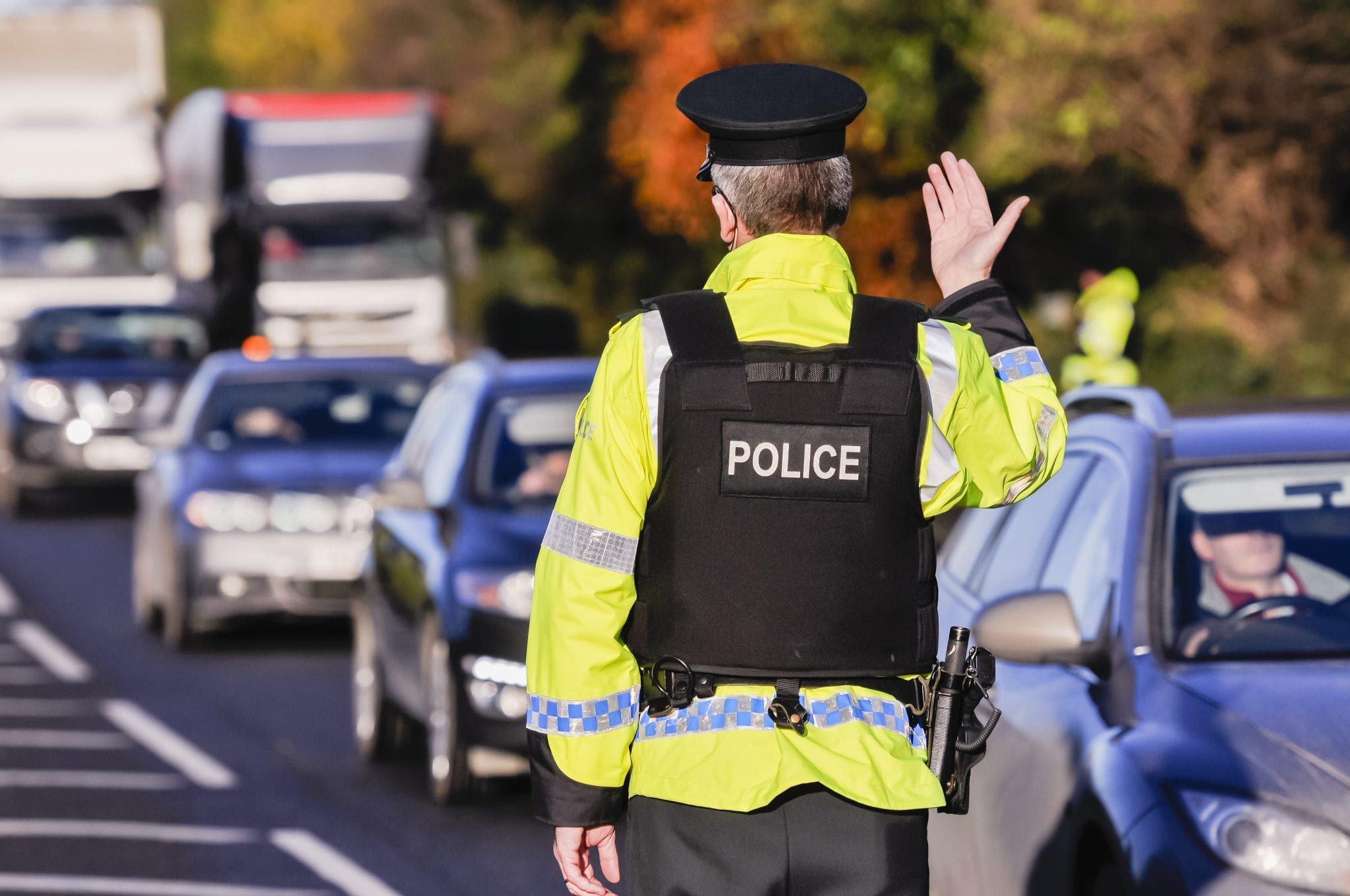 Northern Ireland motorists caught speeding face a range of consequences including fines and penalty points.
Today, with the help of motor experts Stephen Savage and Shannon Doyle from CRASH Services, we're looking at some commonly asked questions about speeding in Northern Ireland.
How is excessive speed detected in Northern Ireland?
Shannon explains, "According to the police, there are 90 permanently signed locations in Northern Ireland where eight safety camera vehicles operate.
Also, there is one average speed enforcement camera system (SPECS) and four fixed safety cameras, and six fixed red light running cameras."
How many Northern Ireland motorists were detected speeding last year?
Stephen said that in 2019 there were nearly 50,000 Northern Ireland motoring offences detected by police.
"The largest group was for speeding offences, with a total of 7,578 detections," he added.
What area has the highest number of speeding offences in Northern Ireland?
"A recent report by the PSNI points to the Armagh City, Banbridge and Craigavon policing district as having the largest number of speeding offences, with 1,257," Stephen says.
The Ards and North Down area recorded the least detections (200).
What days of the week are most common for NI motorists to be caught speeding?
Weekend drivers seem to be caught speeding more often, Shannon says.
"Out of 7,578 detections for speeding offences last year, the weekend is when most Northern Ireland motorists were caught speeding.
31% of all speeding detections took place on Saturdays and Sundays," Shannon added.
What was the highest speeding motorist caught driving at last year?
Stephen said, "Amazingly, the highest speed recorded by the police was 135mph on a 70mph A1 dual carriageway."
Are men or women more likely to get caught speeding?
Shannon says men are most likely to get caught speeding. "In 2019 men made up nearly three quarters (70%) of all people detected speeding."
What are the age groups more likely to get caught speeding?
According to police, almost 40% of speeding last year was from drivers in the 30-49 age group.
Drivers in the 18-29 year age bracket accounted for 34% of speeding detections.
What are the consequences for Northern Ireland motorists if they're caught speeding?
Stephen says Northern Ireland motorists face a range of consequences if they are detected speeding.
"Consequences of speeding can result in fines, points on your driving licence, the loss of your driving licence and if your speeding causes a serious collision, you could face prosecution and jail."
He added, "The simple message for Northern Ireland motorists is never to speed and always obey speed limits in every area you drive through.
Remember, speeding puts you and other motorists and pedestrians in harm's way so always err on the side of caution and slow down."
If you've been in an accident that wasn't your fault CRASH Services can take care of everything at no cost to you. Please speak to one of our specialists now from our claims team today.