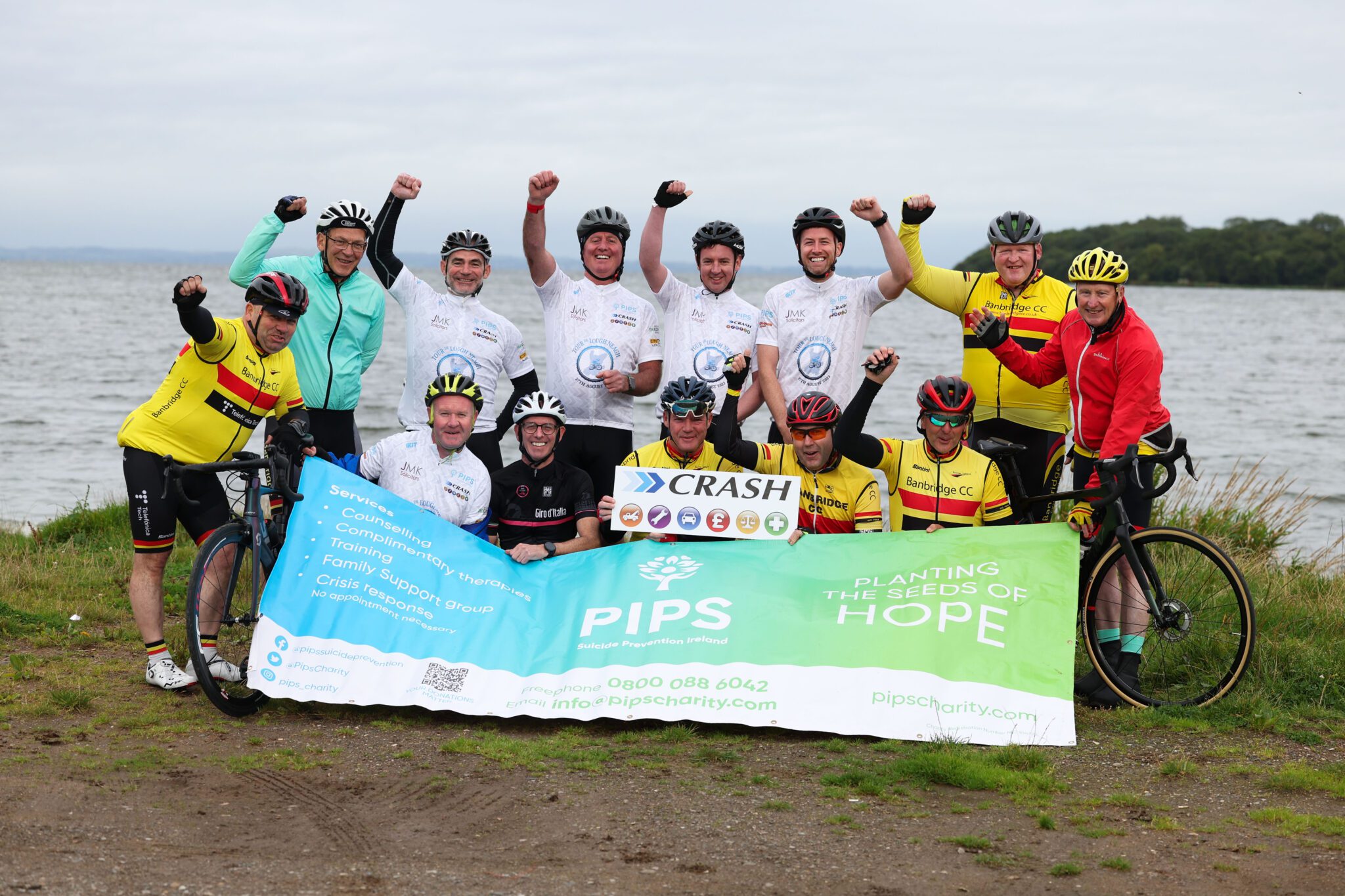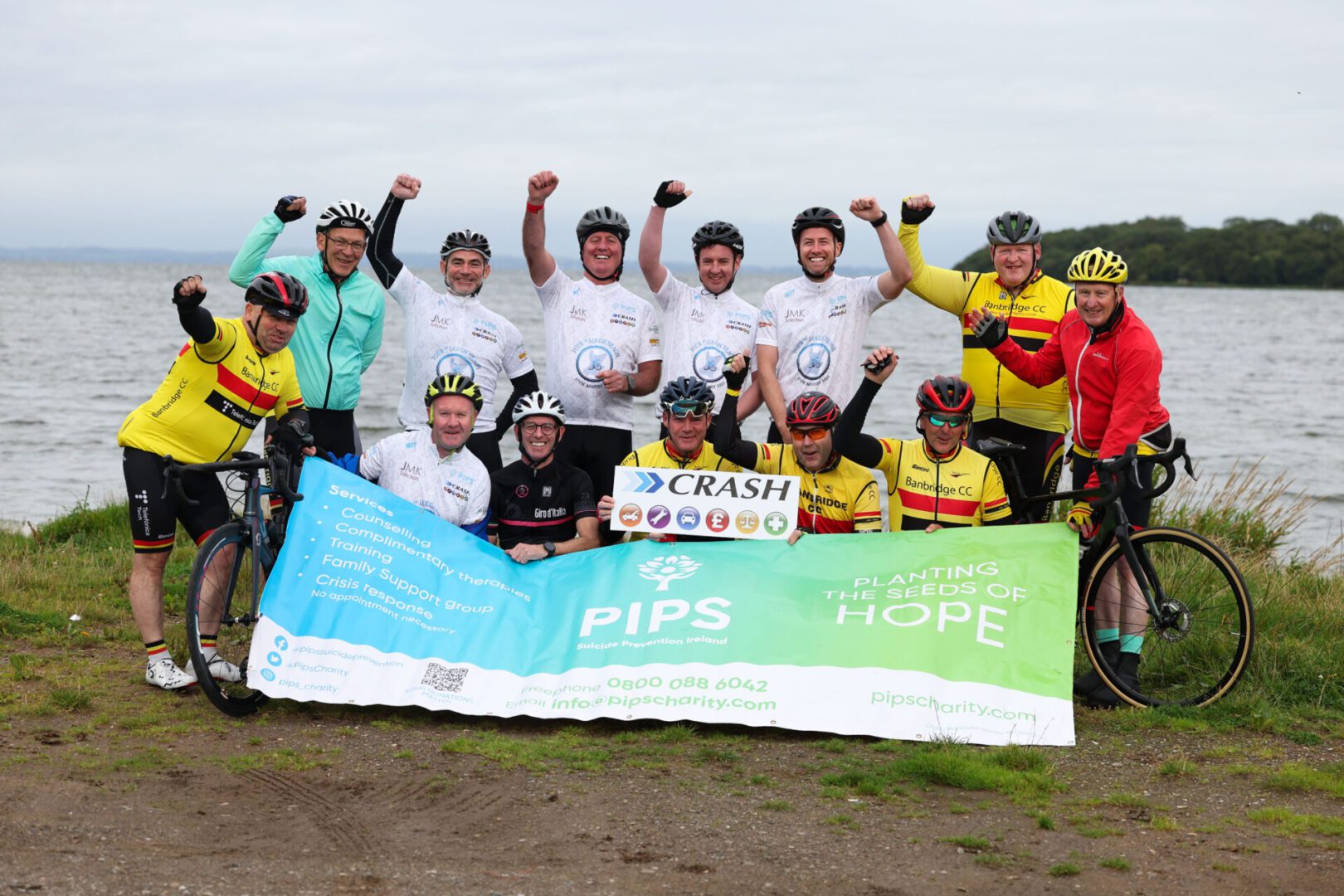 Team members at CRASH Services recently undertook a gruelling cycle challenge of over 90 miles, to complete their very own Tour De Lough Neagh, raising funds and awareness for their charity of the year, PIPS Suicide Prevention Charity.
PIPS Charity offers expert and unrestricted face-to-face counselling services to individuals who have been affected by suicide, extending support to families, friends, and colleagues. Their counselling services are accessible to everyone throughout Northern Ireland, thanks to their well-established centres in Belfast, Derry~Londonderry, and Enniskillen.
The cycle took place on Sunday, August 27th with a group of 12 cyclists led by CRASH Services' Fleet & Repair Director, Paul Cooney.
Speaking about the challenge, Paul said, "CRASH Services have a long history of supporting local charities in our communities and we are delighted to be raising funds for PIPS Charity this year. I decided to set this challenge as a goal to work towards, in terms of both fitness and fundraising! Even with weeks of training, it was a tough and challenging cycle on the day. I am delighted that everyone finished with a smile on their face, and we raised over £16,000 for such a deserving charity. A special word of thanks to all the local businesses who sponsored our cycle shirts and to our colleagues, friends, and families for the support on the day and the overwhelming generosity with their donations."
Renee Quinn, Executive Director at PIPS Charity said, "Well done to Paul and all the team on the day for completing such an incredible challenge! The team have gone above and beyond with their fundraising, and I cannot say thank you enough for their energy and enthusiasm in raising funds to support our services to improve mental health. This donation will go a long way in ensuring that PIPS assistance is available to all those in need. Our crisis walk-in service has no limitations on the number of counselling sessions, enabling us to make the most significant impact and ensure that no client's future is constrained. By addressing the emotional and psychological needs of families, PIPS Charity equips people with the necessary skills, confidence, and resilience during challenging times, acting as a lifeline for many."
Since 1996, CRASH Services has assisted over 100,000 NI motorists after an accident, taking away the hassle from the aftermath of an accident and helping to get motorists back on the road. Call CRASH first after an accident, we can take care of everything from recovery to liaising with insurance companies, at no cost to you.
If you've been in an accident, CRASH Services can take care of everything at no cost to you. Please speak to one of our specialists from our claims team today. Or call us now on 028 9066 0244.
CRASH Services can arrange vehicle recovery, collision investigation, organise repairs, provide a replacement vehicle, liaise with insurance companies and offer legal and medical assistance.