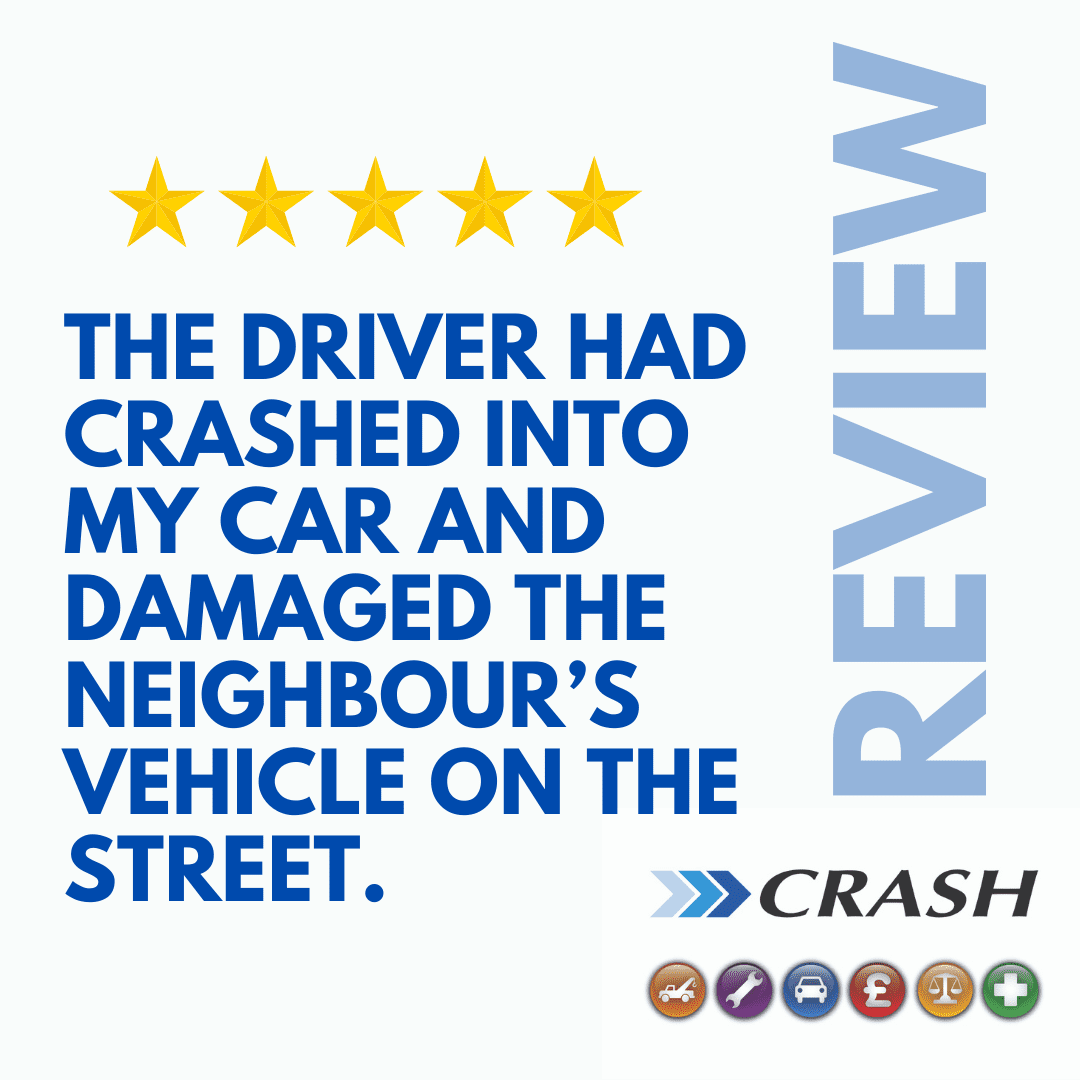 Read Nicola Crutchley's customer experience with CRASH Services after a vehicle hit her parked car:
"My car was parked on the main street in front of my parent's house, I was inside the house when I heard a loud bang. When I went outside, I saw the driver had crashed into my car and damaged the neighbour's vehicle. After contacting the police, I contacted the local repair garage who advised me that CRASH services would help with the stress and hassle.
I've never been in an accident before, so I had no idea what to do and was more than happy to contact CRASH for advice. The whole process was very quick, and the staff were very reassuring, helpful, and efficient. They kept me updated regularly about what stage they were at with the claims process and my car, but unfortunately, my car was a write-off. CRASH was great at reimbursing us the value of the car and even sorted the salvage for us and the payment for that too.
I am just so relieved no one was in the car and the third-party driver wasn't badly hurt.
I would recommend CRASH Services and use them in the future, but I hope I never have to be in that stressful situation again!
Thank you CRASH Services."
If you've been in an accident, CRASH Services can take care of everything at no cost to you. Please speak to one of our specialists from our claims team today. Or call us now on 028 9066 0244.
We offer a range of services :
Accident management, Recovery, Repairs, Replacement Vehicles, Claims, Breakdown Cover, and Legal and Medical assistance.