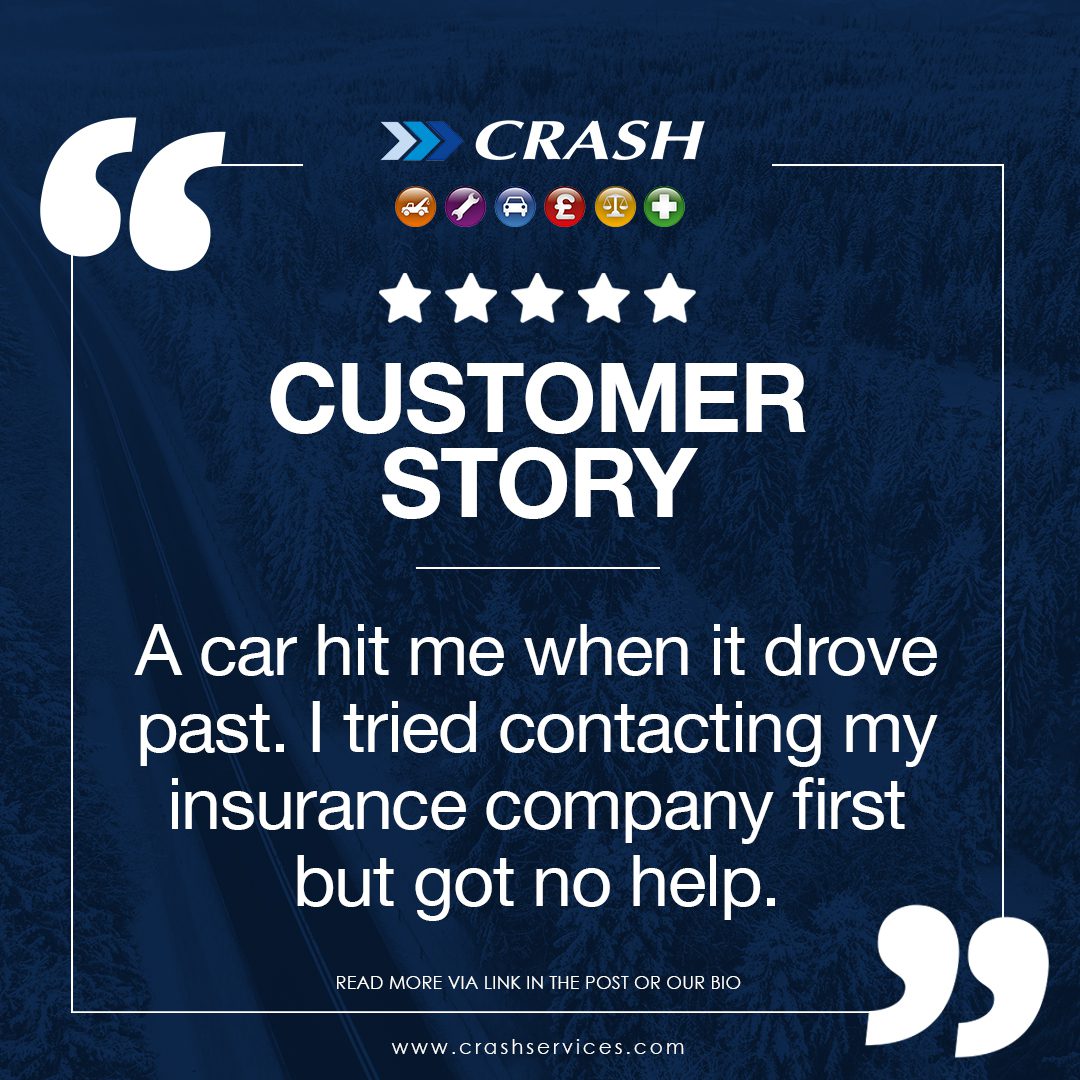 Hear from one of our happy customers, Lowry Thompson who speaks of his experience using CRASH services after an accident:
"I was parked up on the Strand Road in Derry/Londonderry when a car hit into me as they drove past. I was shaken up by the accident as it was so unexpected. The car had a lot of damage to the back bumper and the alloys.
I tried contacting my insurance company first but got no help. I then contacted my local garage who told me to contact CRASH Services as they would take away all the hassle and take care of everything. They got me sorted with a replacement car, dealt with the insurance companies, and organised the repairs. My car was thankfully fixed and returned like new.
I would without a doubt recommend CRASH Services to family and friends; the customer service and communication was exceptional. CRASH took away all the worry and stress and gave me peace of mind and updates at each stage following the accident, I can't thank the team enough."
At CRASH Services we really do aim to take care of everything at no cost to you. We want to make your experience with us as stress-free as possible. We want to be the first people you call after an accident or collision. Call us today.
If you've been in an accident, CRASH Services can take care of everything at no cost to you. Please speak to one of our specialists from our claims team today. Or call us now on 028 9066 0244.
We offer a range of services :
Accident management, Recovery, Repairs, Replacement Vehicles, Claims, Breakdown Cover, and Legal and Medical assistance.